Google+
REO bank owned property listings available by email notifications sent out daily for those looking to buy foreclosure properties.
These REO homes are great
handyman fixer properties for those investors or do it yourselfers looking to build instant equity or sell for a profit. Get your Chicago foreclosure list Today! Check out this post to see how investors are making money buying foreclosure properties.
Asset managers, my buyers want your REO properties! call me today for timely and accurate BPO report...My buyers are serious cash buyers ready to purchase your foreclosure no matter what condition it is in! REO services from re-key and trash out to successful closing of your REO asset. Call [312] 217-4354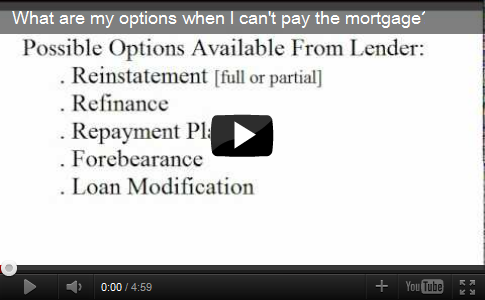 Accredited Distressed Property Representative working with a qualified team of Attorneys and Title company that like me are experienced in working with the banks on negotiating for Short Sale Foreclosure in Northwest Chicago and surrounding suburbs.
If you are in a financial hardship and are finding it hard to make your monthly payments but you can't sell your home because you owe more to the bank than you can sell it for, a Short Sale is your best exit strategy.
There is a certain amount of time needed in order to complete a Short Sale before your bank forecloses on your home and it becomes an REO A.K.A. Real Estate Owned Property or Bank Owned Home.
What is a Short Sale? A Short Sale is when your bank is willing to take less than what you owe on your mortgage. CLICK HERE for more info on Short Sales
Like me on Facebook
Check Out Some Titles in my Blog Below and if you like it please subscribe…information and data for Chicago Real Estate.
chicago-bungalow-rehab-review| chicago-condos-under-30k| portage-park-median-sales-price-traditional-reo-and-short-sales| foreclosures-in-chicago-rehabbed-and-sold-for-a-profit| youtube.com/watch?v=Ak7PwY_iSNY| homes-for-sale-in-northwest-chicago-norwood-park-neighborhood| reo-foreclosures-and-short-sale-condos-in-des-plaines-il| single-family-reo-foreclosures-and-short-sale-properties-in-des-plaines-il| 6-tips-for-buying-a-home-in-a-short-sale| can-you-still-flip-northwest-chicago-real-estate-in-this-market-and-make-a-profit| search-northwest-chicago-homes-for-sale| the-northwest-chicago-neighborhood-with-the-most-short-sale-listings-is-belmont-cragin| lowest-price-foreclosure-deal-sold-in-portage-park-chicago-may-9th-2011| what-do-you-need-to-search-northwest-chicago-foreclosures| what-documents-do-you-need-for-a-short-sale-checklist| what-are-my-options-when-i-cannont-pay-my-mortgage| chicago-bungalow-rehab-review| portage-park-median-sales-price-traditional-reo-and-short-sales| chicago-property-alert-system| chicago-foreclosure-flips-case-study-22-nov-2011-2| chicago-2-flat-in-belmont-cragin-for-under-100000| how-to-get-your-credit-in-shape-for-a-future-home-purchase Northwest Chicago Foreclosure Listings find incredible REO foreclosures in the Chicago area.