Chicago Foreclosure List 10-21-2014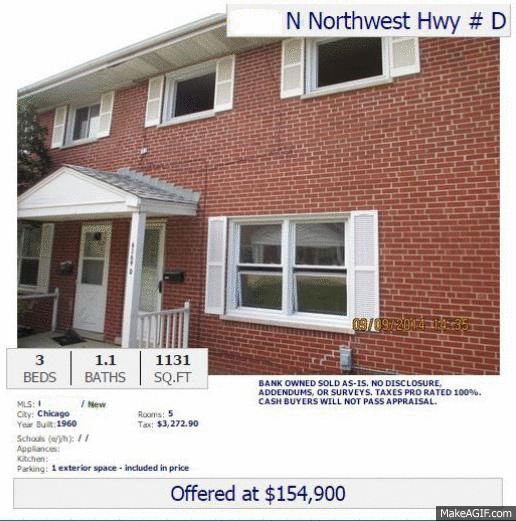 Instant Access to this Week's Chicago Foreclosure List at http://ilbankhomes.com
35 Chicago foreclosures in this weeks list.
2 bedroom 2 bath condo in Mount Prospect for 52k.
Norwood Park townhome with 3 bedroom and 1.5 bath listed for 155k.
Chicago 2 flat in Albany Park 3700sf for 235k.
Park Ridge brick ranch 2000sf with 3 bed 2.5 bath list price 240k.
Tri-level foreclosure home in Niles 1527sf for 325k.
Finish a 2400sf home in Park Ridge that's completely gutted. 3 bed 3.5 bath for 338k.