Chicago Foreclosure List 10-28-2014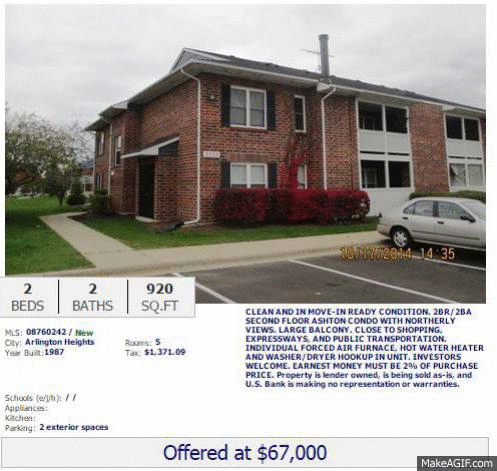 35 Chicago foreclosures in this weeks list.
Arlington Heights 2 Bedroom Condo Foreclosure For Sale $67,000. About 920sf and it Has 2 Bathrooms. This Unit Can Be Rented.
Norwood Park Townhome 928sf for 140k.
Foreclosure in Niles 1.5 Story with 3 Bedrooms and 2 Baths For 281k.
4 Unit Building in Elmwood Park For Sale 3967sf for 301k.
Call or Text 773-273-9155 With Any Questions and For More Info


Subscribe to the Weekly Foreclosure List…




Get an Overview of Updated Foreclosure Listings and Sneak Peek Video Tours!




Instant Access to this Week's Chicago Foreclosure List at http://ilbankhomes.com