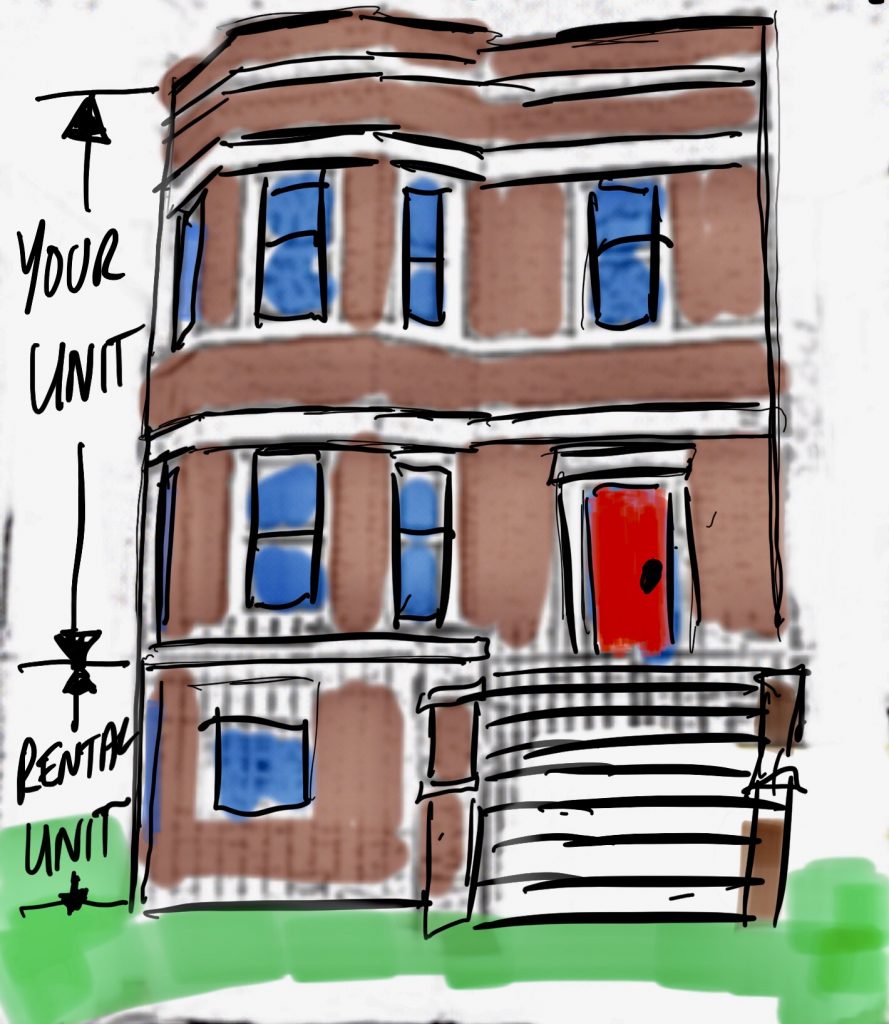 Trending in Chicago… converting a basement into an apartment to help pay for your mortgage it's a great way to pay your mortgage off quicker and easier. Home buyers have figured out that this is definitely better than renting.
Please Like & Share Below↓↓↓
The problem is most of the 2 flats in Chicago are tiny and not really appealing as far as layout and modern necessities go for a first time home buyer to consider it worth it, when making the transition from their current apartment to home ownership. The more affordable single family starter homes are way too small too and end up costing almost twice as much as their current rent.
The Solution… buying an existing Chicago 2 flat and converting the first and second floors into a new layout for the home buyer. The first floor would be the living room, formal dining room, large kitchen with island a pantry, and a half bath. The second floor would have 3-4 bedrooms with 2 full bathrooms and a laundry room.
The basement now becomes the 2nd unit with 2 bedrooms and 1 bathroom as well as and in unit laundry room.
Example… you buy a 2 flat in your desired Chicago neighborhood. For this example let's say you want to live in Avondale. Currently the median sales price for 2 flats in Avondale is $425,000. The cost for the rehab conversion is approximately $220,000. The mortgage amount $585,000 with a monthly payment of about $3,100. The median rent for rehabbed garden units in Avondale is $1550. That's exactly half of your mortgage payment paid for and you get live in a newly rehabbed 2200-2400sf unit that you own. Rehabbed 2 flats are selling for $650,000 in Avondale so the formula works as far as getting a lender to fund the project.
You could increase the rental amount exponentially by doing a short-term rental like an Airbnb or VRBO. The short-term rental is definitely more work but you could easily get $150-$200 per night…book it for only 10 nights and now you have half your mortgage paid and only had guests in the basement for a third of the month. Some homeowners prefer that over having someone living there constantly or you could go all out and max it out for $4500+ during the peak rental times.
The Steps… start out by searching for all the available 2 flats in the Chicago neighborhoods your interested in. You can sign up for alerts below. Look for the right 2 flat, not all of them are the same. You want one that has good bones and as much of the exterior already updated as possible. You can go here for my contact info. I specialize in finding 2 flats that would make a great conversion in Chicago.